As you know, Living Well Nutrition has moved office locations. During this process I have also created a
fabulous collaboration with other health care practitioners.
Collectively, we are the Living Well Health Group.
I am happy to announce that our new 'digs' are ready–and are we ready to show them off to you!
So please, save some time from your busy schedule and plan to visit us–and meet the team–on Saturday, Sept 21st!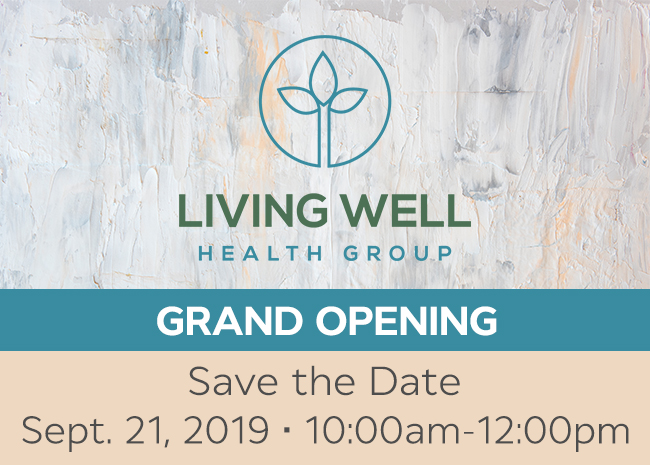 See you then!
To your health!
Kristy