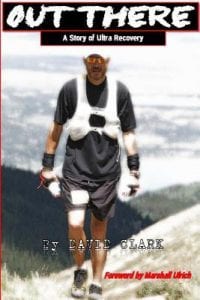 Opportunities to reinvent yourself are often disguised.
At the beginning of ski season, my girls and I decided to set a goal of skiing black slopes.  At that point, we were confident on greens and toyed with some blue runs, but we were far from skiing the black runs.  We had a long way to go.
On our first trip up to Winter Park, we got on the lift with this precious older lady.  I would guess she is in her late 70's.  We quickly learned that she is a local and that she skis EVERY day.  She told us that the runs are her health club.  Amazed, we asked her if she skis moguls.  She said, "yes, everyday."
We were impressed and inspired, but we told her we were too scared.  With a twinkle in her eye and a smile on her face she said, "Just imagine what you would do if you WEREN'T afraid."
We were speechless pondering her words and her life as she skied off down the black slope with a swoosh.  What would we do if we weren't afraid.?
The next ski trip was to Steamboat Springs where we were lucky enough to have almost two feet of fresh powder.  Guess what!  We skied the black slopes everyday!  We reinvented ourselves and broke through the fear.  We wanted to be expert skiers and we did it!  I started thinking about what that would look like in other parts of our lives.  I am on my way to redefining who I am by being a business owner and living a more active life.  And, I see evidence in the lives of my daughters of the same as they define who they want to be.
This morning, as I drove one of my girls to school, we heard an interview with David Clark, author of Out There.  He spoke about his addictions to drug, alcohol, and junk food nearly killing him.  He stated the pain of how he was living was greater than the pain of changing.  He committed to reinvent himself.  Here's a look inside:
"David Clark went from the rock bottom of addiction and obesity to becoming an accomplished athlete. Out There: A Story of Ultra Recovery is the story of a man who never had a chance to find out who he was. Growing up in the hardest of circumstances, poor, homeless and traveling the country in his father's pickup truck, David Clark was no stranger to the hard knocks of life. Yet, without the benefit of any formal education in his early years, he lifted himself all the way up to owning a chain of 13 retail stores by the time he was 29 years old-only to lose it all to addiction, poor choices, and tough economic breaks. In the aftermath, David started spiraling toward death, spending years eating recklessly, drinking and drugging himself-and growing farther and farther away from everyone around him. David went on to completely redefine himself, his values and his very way of looking at life. He lost over 150 pounds and kept it off-not only that, but he went on to compete in some of the toughest endurance events in the world." 
Who do YOU want to be and how can you get there?  Do you need to change your diet, your lifestyle?  Do you need to turn your health around?  You can.  Be inspired.  Get educated.  Then, be who you dream of being.
---
Inspired by David's story? You can read more about his book here.