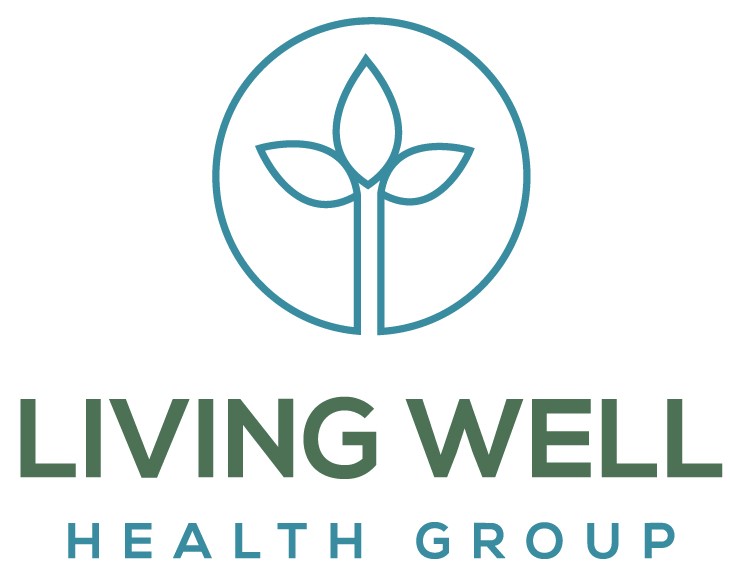 Living Well Health Group is a collaboration uniting science with wisdom. We marry Eastern, Western and lifestyle medicine to bring patients the most advanced care available in northern Colorado
Please join us for our
Grand Opening celebration
Sept 21st,
10am-noon
1435 29th St
Loveland, CO 80538
Not only will you have a chance to meet this incredible team of health care practitioners, we will be offering special discounts on supplements, salt lamps, and more.
Living Well Health Group consists of 5 female health practitioners whose various practices complement each other and support clients in their vision for optimum health. The Grand Opening is your opportunity to meet these women and learn more about how they can help support and improve your health.
Linda Mae Fogwell
IonaSpa Detox.
Linda has been in the health care industry for many years. Her current focus is assisting clients with detoxification through foot baths and salt therapies.
Heidi Golding, DACM
Acupuncture of Colorado
Dr. Golding graduated with a Doctorate of Acupuncture and Chinese Medicine from Pacific College of Oriental Medicine (PCOM) in Dan Diego, CA.  Dr. Golding utilizes many modalities including acupuncture, cupping, herbal medicine, and often Frequency Specific Microcurrent in her practice.  Her approach to acupuncture is a gentle Japanese approach.
Kristy Hall, MS, RNCP, ROHP
Living Well Nutrition
Kristy Hall is a Board Certified Nutritionist whose specialty as a Functional Nutritionist is epigenetics and how people can strengthen their well-being and mitigate personal genetic weakness through proper nutrition and lifestyle choices. Kristy is certified in the areas of Culinary Genomics, Epigenetic Nutrition, Medical Nutrition Therapy, Certified Gluten Practitioner, and as a Health Coach.
Sharon Montes, MD
Living Well Whole Health
Dr. Montes has been working in Integrative Medicine for more than 30 years, including serving as the Medical Director for the University of Maryland Center for Integrative Medicine, and the Rose and AF Williams Family Medicine Centers University of Colorado School of Medicine. Dr. Montes' specializes in lifestyle medicine, therapeutic movement, and integrative medical care for women, elders, and people with chronic pain.
Tawny Moreno, LMT
Harmonious Touch Massage Therapy
Tawny has been a licensed massage therapist practicing in the northern Colorado area for 12 years. She specializes in Deep Tissue, neuromuscular therapy, sports massage, prenatal massage as well as Swedish/relaxation massage. Tawny has recently expanded her practice to include MediCupping ("cupping") and myofascial release focusing on the hip area.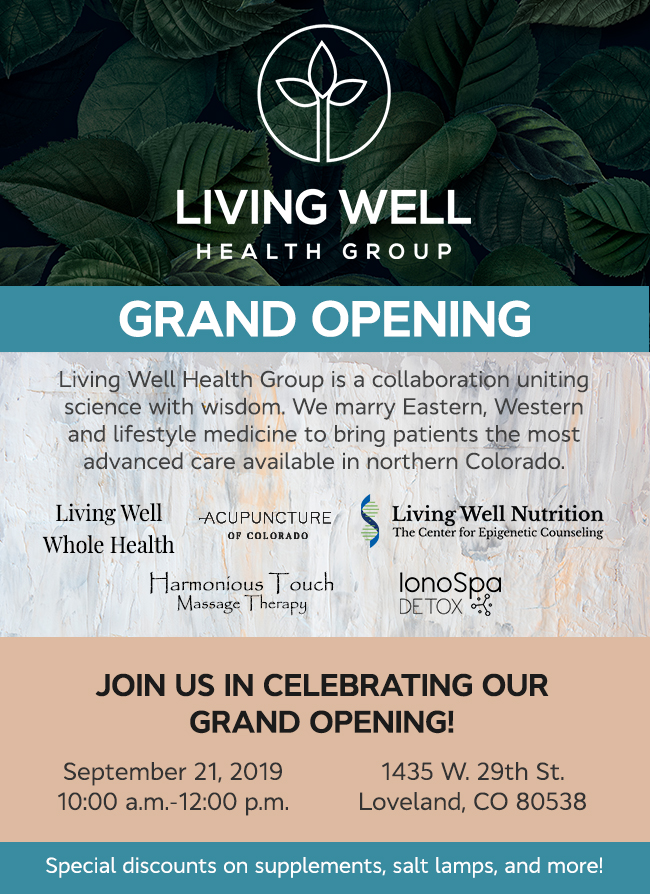 Be sure to mark this date–Sept 21st– on your calendar. I can't wait for you to see our new "digs" and meet the rest of the team!
To Your Health!
Kristy