Living Well Nutrition Receives 2017 Best of Loveland Award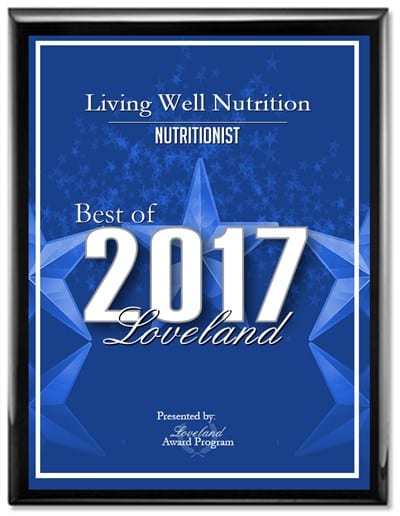 We are proud to announce we received this award in the Nutritionist category from the Loveland Award Program.
The Loveland Award Program is an annual awards program honoring the achievements and accomplishments of local businesses throughout the Loveland area. Recognition is given to those companies that have shown the ability to use their best practices and implemented programs to generate competitive advantages and long-term value.
It DEFINITELY is our goal to provide our clients with long-term value and we look forward to serving the Loveland area for years to come!
To your health,
Kristy